TMI Systems
3508 Wilmington Pike
PO Box 190
Dayton, Ohio 45429
USA

937 859 8998 telefono
937 859 9132 fax
rkohnen@eratech.com e-mail


TMI SYSTEMS
The Leader in Tire-Derived Fuel (TDF) System Technology...
TMI Systems, the leader in TDF system technology, specializes in augmenting cement manufacturing facilities with automated systems to utilize tire-derived and other solid-waste fuels. TMI-built systems maximize the benefits from TDF and other solid-waste fuels by providing precise reliable control of fuel feed rates. Our systems are built tough to withstand the demanding environment of the cement industry. Daily use of our equipment saves thousands of dollars in fuel costs annually at cement manufacturing plants across North America and Europe.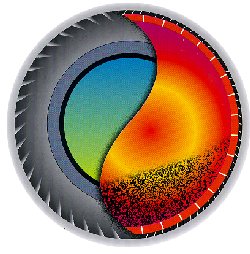 Scrap tires and other select solid-wastes, when properly integrated and injected into the cement manufacturing process, typically result in savings of 15% to 30% over the cost of conventional fuels without disturbing a kiln's operational capabilities, product quality, or environmental compliance.

TMI SYSTEMS
Unique Automation from Beginning to End...
TMI developed the first fully-automated TDF system in the United States. We have over ten years experience to solve unique problems associated with automated TDF handling.
Feeding from bulk storage, our automated tire separation process supplies individual tires to the injection equipment. The separation process design has undergone more than seven years of development. This design includes a rugged separator, three refinement conveyors, accumulation conveyor and tire inspection for size and excess metal content.
Tire injection equipment situated at either the raw materials feed or mid-kiln, accepts individual tires from the separation process. Tires are weighed for precise fuel control and fed into the kiln through either a proprietary airlock or a third party mid-kiln injection valve.
A recent TMI innovation for mid-kiln feed, stages tires from beneath the kiln, thereby reducing structural and installation costs and providing easy access for maintenance.
From tire storage, staging, weighing, and conveying to airlock injection valves, electrical controls and programming, TMI provides the most complete TDF system technology available.
TMI SYSTEMS
Systems Without Limitations...
Let TMI add the flexibility of conveying multiple bulk waste materials. By considering all available waste fuels at the beginning of your project, appropriate provisions can be made for adding new fuels in the future or including them from the start. TMI engineers have designed feed systems for iron waste, shredded carpeting, baled refuse, packaging waste and even coconut husks!
TMI SYSTEMS
Committed to Your Alternative Energy Needs...
TMI's experienced team of professionals has over 30 years of consecutive experience in the development of alternative energy resources for industrial clients...let that expertise work for you today.

TMI SYSTEMS
Features and Benefits...
Short payback on capital costs
Various bulk-waste handling capabilities
Preheater and mid-kiln systems
Complete turnkey systems
Live bottom hoppers [up to 120 feet long]
Automated bulk-tire separation
Multiple kiln feed system
Tire inspection and rejection system
Tire rim detection system
Feed rate control systems
Airlock injection valves
Cadence mid-kiln valve installation
Over-kiln or under-kiln tire staging
System programming
Electrical controls
Building enclosures
Top-of-the-line components
State-of-the-art technology
Full warranty
TMI SYSTEMS
Complete Turn-Key Solutions...
Engineering
and Project
Management

TMI provides a full service staff of engineers and managers to meet your project needs. And, with over twelve years of TDF system building, TMI has the experience and knowledge to solve difficult problems with unique solutions. Using the latest in computer-aided design software, we offer complete design packages tailored to your exact specifications.

Fabrication

TMI skilled craftsman pride themselves on each piece of equipment they make. Experience and talent are combined to form a team of quality-minded individuals. In addition to producing our own fabrications, TMI uses the vast manufacturing resources offered in the Dayton, Ohio area. The highest quality components are used throughout our systems in order to withstand harsh environments.

Enclosures

TMI offers buildings and canopies to protect personnel, equipment, and waste fuels from adverse weather conditions. Water, ice and snow, when accumulated in scrap tires, reduces the energy benefit of the fuel. These shelters make maintenance easier and safer to perform in bad weather, they protect your investment, and are reasonably priced.

Installation

TMI provides experienced supervision during the installation process. We typically use local contractors for the mechanical, electrical, and civil installation requirements. Using local labor reduces the cost of installation and often provides labor personnel already familiar with the plant operation and safety.

Commissioning

TMI engineers and project managers remain on site during the system start-up process. During this time, we train your personnel to operate and maintain the equipment and fine-tune the system for optimum efficiency.
Our satisfied customers and their consistent fuel cost savings, best advertise our commitment to quality equipment and professional services. We have provided systems to the following operations:
Apasco Cement - Apaxco, Mexico
Apasco - Veracruz, Mexico
Blue Circle Cement - Atlanta, Georgia
Blue Circle Cement - Northfleet, England
Blue Circle Cement - Tulsa, Oklanoma
Calaveras Cement - Redding, CA
ESSROC Materials - Frederick, Maryland
ESSROC Materials - Bessemer, Pennsylvania
Hisalba - Lorca, Spain
Hisalba - Jerez, Spain
Illinois Cement - La Salle, Illinois
Lafarge Cement - Whitehall, New York
Lafarge Cement - Davenport, Iowa
Medusa Cement - Clitchfield, Georgia
Signal Mountain Cement - Chattanooga, Tennessee
Southwestern Portland Cement - Fairborn, Ohio
St. Lawrence Cement - Joliette, Canada
Sunbelt Cement Inc. (formerly Lafarge Cement) - New Brunsfield, Texas
Texas Lehigh Cement - Buda, Texas
Fully automated, complete, reliable, well built, quality, up time, are all terms which describe the custom systems that we provide.
Beside whole tire feed systems, we are developing automated, secondary fuel feed systems for coconut shells, sugar cane, baled municipal wastes and other solid wastes which have fuel value.




TMI Systems
P.O.Box 190, Dayton, OH, USA, 45429-0190
Tele: 937 859 8998 Ext. 120
Fax: 937 859 9132

Email TMI Systems
Jtiernan@eratech.com
[ Home ] [ ERAtech Group ] [ EEI ] [ EES ] [ TMI Systems ] [ Feedback ]

© 2010, ERAtech, Inc., All rights reserved
Send general WEB site questions/comments to: Webmaster
Designed By: The Merlin Network